Beyondly welcomes new commercial director, Oksana Rigby
Following their recent rebrand from Comply Direct to Beyondly, the company continues to evolve, strengthening the board with a new commercial director position.
As previously communicated, from 1 April 2023, Jessica Aldersley, previously Director of Talent, Culture and Operations, took the reins as managing director. This followed the departure of previous MD Sarah Foster, as she moved to pastures new after 9 very happy and fulfilling years with the business.
This month (July 2023), Beyondly further enhanced its board to introduce a commercial director role, filled by Oksana Rigby, who will work closely with the managing director to define the commercial business strategy and ensure accelerated, sustainable organisational growth. Oksana brings multiple years of commercial experience at board level in the environmental sector.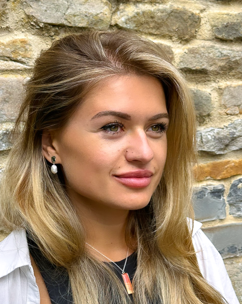 Oksana expressed her thoughts and enthusiasm for joining Beyondly as commercial director at a significant time of growth for the business:
"I am delighted to take up the new role of commercial director at Beyondly.
I join from a leading provider of recycling and resource recovery solutions, where I have worked for the past 6 years and served as Senior Commercial Manger covering the UK and Europe. Since the beginning of my career, I have worked within sustainability sector – whether it was diverting resources away from landfill and giving them a new life through recycling solutions, or reusing them for production of energy as biomass fuel. I am passionate about this sector and being surrounded by like-minded people as we work to the common purpose of achieving a circular economy.
I will provide strategic leadership and support to the Beyondly team, to continue evolving and striving towards our vision of creating a better, fairer, sustainable world for all."
Oksana will shortly be contacting our customers and suppliers as relevant to make introductions and is available to support with commercial contract and/or procurement queries at any time. You can contact Oksana by email at oksana.r@beyond.ly or by calling 07415755224.