Emma Wilkinson, Regulatory Affairs Leader at Beyondly, appointed as PSF chair
Emma Wilkinson has begun her role as chair of the Packaging Scheme Forum (PSF) and is excited to drive collaboration amongst packaging schemes and collectively, influence the transition to Extended Producer Responsibility (EPR).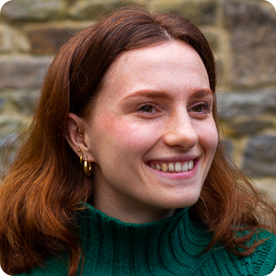 The PSF was set up in 2019 and includes 45 compliance schemes who collectively represent 97% of producers registered under the Packaging Regulations in the UK.
The PSF plays a fundamental role in providing an opportunity for open discussion and collaboration, between industry bodies, packaging compliance schemes and government, as we navigate the changing packaging compliance regulations. The forum holds significant expertise in regulatory affairs and is therefore ideally placed to work alongside Defra to ensure the best results for the industry.
Emma takes on this role in advance of the main EPR regulations being deferred until 2025 and the launch of a 10-week consultation, therefore is enthusiastic to ensure the PSF takes this opportunity to support in creating a system that is robust, efficient and successful, accelerating us towards a circular economy.  
Emma, expressed her thoughts and enthusiasm on becoming chair of the PSF:
"Taking on the role of chair of the Packaging Scheme Forum really is a privilege, and I am excited to lead this collective effort between compliance schemes to improve packaging regulation and enforcement in the UK. By fostering collaboration and engaging key stakeholders, we will work together to lead the transition to Extended Producer Responsibility (EPR) for packaging compliance, ensuring that navigating the changing regulatory landscape is a combined approach and as easy as possible for all.
I am committed to effective collaboration between compliance schemes and key stakeholders. Driving positive change towards a circular economy is key, and I'm passionate about making progress by contributing to the development of compliance systems that work for producers, schemes and ultimately the planet."
Beyondly endeavour to act as a producer's complete environmental solutions partner, also offering consultancy services to help business contribute to a circular economy, achieve net zero and become a business fit for the future.
For more information on our Packaging Compliance solution click here.